Bourbon or not to bourbon, there is no question
Kitchen:
Sun-Thurs: 11:00am – 10:00pm 
Friday and Saturday: 11:00am-11:00pm
Bar:
Mon-Thurs: 11:00am-12:00am
Friday and Saturday : 11:00am-1:00am
140 N. Fourth St., Louisville, KY 40202
Let the sound of shakers and ice lead the way
Amber gold poured over ice (or straight) then that whiff of caramel hits you.  So you lean into the wing backed chair where jazz lives in the shadows to take it all in. It's silk on the palate, silky like the colors that round the track. Jockey Silks Bourbon Bar is one of the original locations on the Urban Bourbon Trail with a collection of bourbon and whiskey curated by connoisseurs. Enjoy craft cocktails for modern tastes inspired by classics served nightly.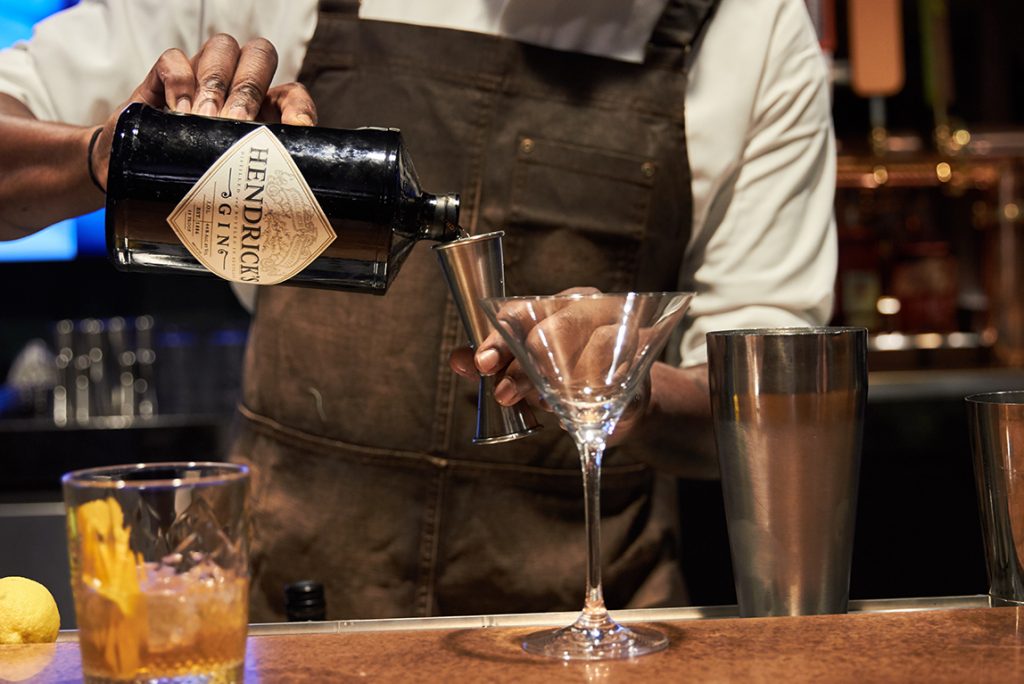 Reverse happy hour to take place for two hours after YUM center events
October 5 Lauren Daigle
October 28 Shania Twain
December 2 Andrea Bocelli
December 14 Old Dominion
January 7, 2024 Aerosmith
Eat great Food, drink great bourbon
Louisville Bites Redefined
Enjoy refined plates showcasing the colors of a recent harvest. Ours are bites with simple elegance designed to match the complexity of our selection of spirits. The Jockey Silks Bourbon Bar menu offers light dining and satisfying flavor.
Housemade "Local" Beer Cheese, Chef's Spicy Mustard
$10
Lettuce Mix, Cucumber, Avocado, Tomato, Feta, Red Onion, Red Wine Vinaigrette
$9
Applewood Bacon, Avocado, Tomato, Lettuce, Garlic Ailoli, Brioche Bun
$13
Our Customers Fall In Love With Us
" Do you want an authentic Kentucky bourbon experience, but don't have time for the trail? Then stop in here. A classical Louisville bourbon bar in a high end hotel in the heart of downtown Louisville. They have a fantastic bourbon selection from Pappy Van Winkle on down. Tasty bar bites and Derby pie. Angie and Ricky were great. "
Come and See Us, Book A Table